TOYIN ADEBAYO, ABUJA
The Federal Capital Territory (FCT) Minister of State, Dr. Ramatu Tijjani Aliyu on Wednesday called on children in the nation's capital to imbibe the virtues of honesty, discipline, hard work, moral uprightness and obedience to constituted authority.
She made this known in her congratulatory message to all children in the FCT on the occasion of the 2020 Children's Day in Abuja.
Saying, "on behalf of the FCT Minister, Malam Muhammad Musa Bello and the entire management of FCT Administration, the children have been identified as national and global leaders of the future", stressing that those virtues were essential character traits required for the building of an ideal society.
Aliyu, however, advised them to shun all acts that might negatively impact on their lives such as dishonesty, cultism, truancy and moral decadence.
She also advised children not to use the lockdown occasioned by COVID-19 as an excuse to be lazy or indolent but instead turn it into productive venture to learn new things from their parents and immediate environment.
According to her; "the Federal Government and the indeed the FCT Administration are doing everything within their powers to see that the COVID19 pandemic comes to an end soon. You also must play your own part as well. Observe all the protocols of social distancing, facial covering and constant handwashing or use of hand sanitizers. I also want you to use this opportunity to learn new things from your homes and also from your immediate environment."
She continued "you should read new books and even learn to cook while also paying attention to your online lessons as if you are in the classroom."
Speaking on the theme of this year's celebration which is: "Promoting Girl Child Education for Sustainable Development", she said the education of the girl-child was of paramount importance to the Administration, adding that the education of a girl child was tantamount to the education of a nation and the FCT is promoting programmes to ensure that no girl is left behind in the quest for education.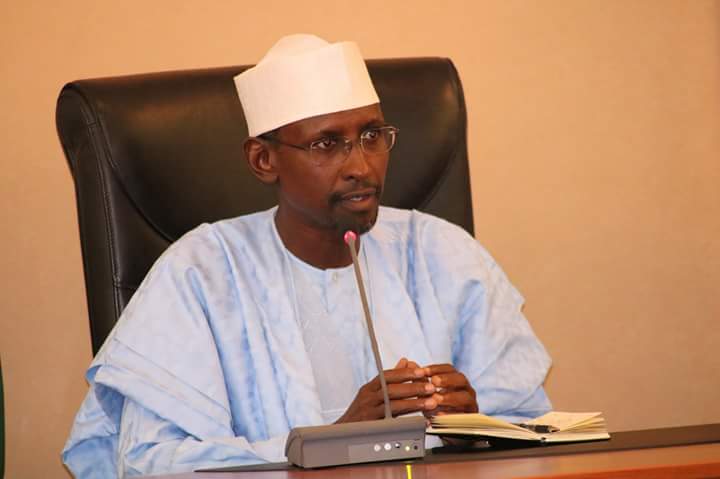 "As part of these measures 20 vulnerable girls have been supported with scholarship grants to the FCT College of Education, Zuba. The girls have been on scholarship since their senior secondary education. This is in addition to scholarship awards to over 200 orphaned girls across the Territory.
She added; "The FCT Administration has also trained gender officers in the management and response to gender based violence in schools as well as promotion of disability rights in schools for girls living with disabilities.
"Trainings were also carried out for school heads and teachers across the FCT on making schools friendlier and safer for girls. This in addition to training them on providing psycho –social support and trauma management for girls who are survivors of sexual based violence in FCT schools," she added.
She also urged parents to make the education of their daughters also a priority and once more wished all FCT children a happy Children's Day celebration.