TOYIN ADEBAYO, ABUJA
The Federal Capital Territory (FCT) will receive a boost in its fight against the COVID-19 pandemic when the 70 bed Nigeria National Petroleum Corporation (NNPC) hospital at Utako District of the City, currently under renovation is completed and put to use.
Tthe FCT Minister, Malam Muhammad Musa Bello made this known on Friday when led a delegation from the FCTA on a courtesy visit to the Group Managing Director of the NNPC, Malam Mele Kyari at the Corporation's Headquarters in Abuja.
Bello thanked the NNPC and the entire oil and gas industry for their support to the FCT in the fight against the COVID-19 pandemic.
While also acknowledging the positive role the NNPC has played in the development of the city over the years and the Corporation's plans to develop a world class medical facility in the Territory.
Bello, however, revealed that the Corporation has been allocated a piece of land at the proposed Abuja Medical City Development Project located at the Phase 2 development area of the city for the construction of the medical facility in conjunction with its partners in the oil and gas industry.
He said that on completion, the medical facility will also serve as a development catalyst for the area just as the NNPC Towers has attracted development to the Abuja City Center after its construction over 20 years ago.
According to him, "when reputable organisations like the NNPC and associations in the oil and gas industry set up a project, it will serve as a magnet that will attract other investments and we will all be the better for it"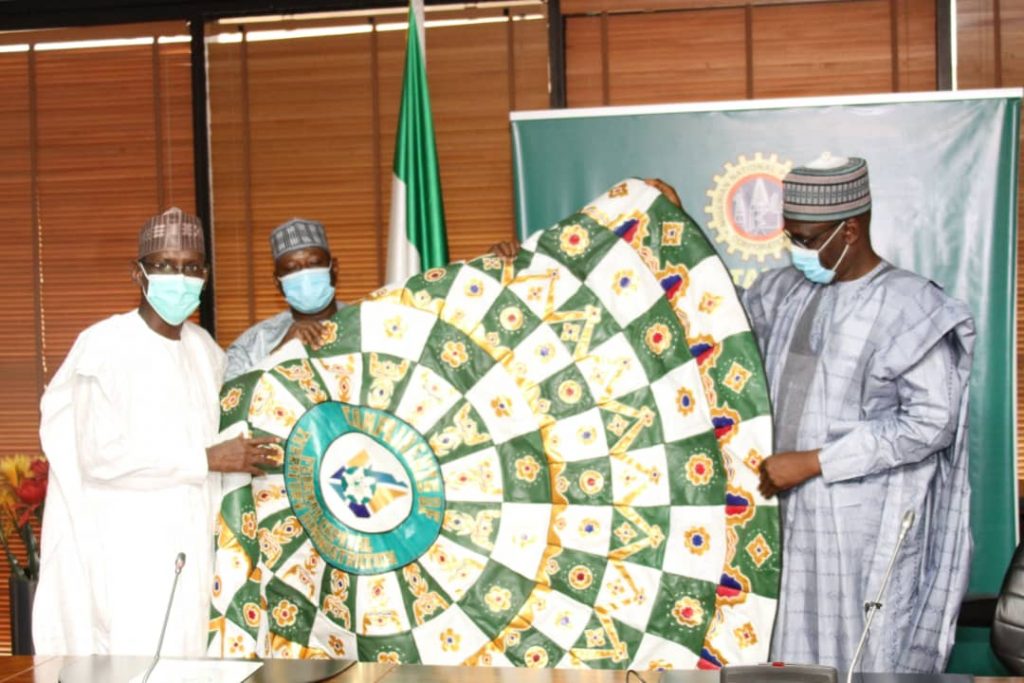 He also revealed that an international financial multilateral organisation of which the Federal Government is a shareholder along with 26 other African countries has also been allocated a plot for the construction of a center of excellence for the provision of medical services also at the Abuja Medical City Development Project.
Also, the Group Managing Director of the NNPC, Malm Mele Kyari who led the FCT delegation on a tour of the 70 bed hospital which includes 10 Intensive Care Units, commended the FCT Administration for its efforts in handling the COVID-19 pandemic in the Territory saying that the medical personnel of the FCTA, despite the challenges posed by the Coronavirus always responded promptly and professionally whenever their services were required.
Kyari also used the occasion to reveal that the NNPC had plans to construct a world class international convention center in the city saying that the existing ones were inadequate.
On the entourage of the FCT Minister were the Permanent Secretary, FCTA, Sir Chinyeaka Ohaa, the Chief of Staff to the Minister, Malam Bashir Mai-Borno, the Executive Secretary of the FCDA, Engr Umar Gambo Jibrin and other senior staff of the FCT Administration.