TOYIN ADEBAYO, ABUJAThe FCT Minister of State, Dr. Ramatu Tijjani Aliyu has hinted that success of the FCT Palliative distribution exercise is attributed to the sacrifices made by personnel drafted in from various security and paramilitary outfits in the Territory, .
While adding that the security personnel defiled the scourging sun and rains, to ensure that the palliatives were served to the most vulnerable ones of the society.
She gave this hint on Thursday, during the FCT Administration's donation of 500 bags of 10kg rice, 250 cartons of noodles and 250 packs of table water for the benefit of the personnel.
Aliyu also used the occasion to commend the personnel, who are also involved in enforcing COVID-19 lockdown directives, for ensuring that so far, there was no incident of harassment or whatsoever encountered in the FCT.
Her words: "The much we are seeing achieved as a success in this (FCT) Palliative distribution exercise wouldn't have been possible without your sacrifices.
"You defiled the scourging sun and rains, and sometimes you cross rivers, to ensure that the palliatives were served to the most vulnerable ones of the society.
You went to the very end of difficult terrains of the FCT , to ensure that no one was left out . You all stood tall, you were resolute not to strike anyone, but to abide by the rules until normalcy was restored.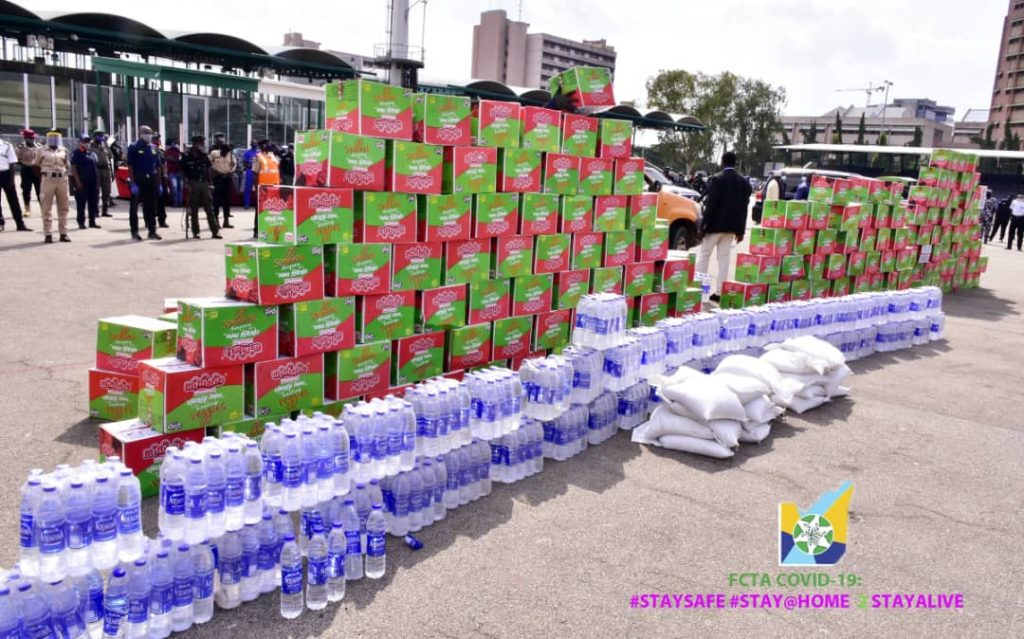 "We are here with very important men of our society. Very important in the sense that they sacrifice their own lives to safeguard our own lives, we appreciate you all.
"I say a very big thank you very on behalf of the FCT Administration.
To all of you across the various security outfits and volunteer groups in the FCT. We have a little token for you, not because is enough but just to say that we appreciate you."
Responding, the Chairman of the FCT Ministerial Task Team on COVID-19 lockdown enforcement, Comrade Ikharo Attah thanked the Minister for the initiative, while adding that this gesture demonstrates that the FCTA actually cares for gallant personnel.
According to him, "When we sit and watch these gallant men, most of whom in the last two months had not seen their families for more than three times.
"Throughout our operations, we are bold to let the world know that the people (security personnel) here did not flog anybody, they did not kick anybody, and they did not injure anybody.
"And by God's grace they will all return gallantly to their respective domains after the defeat and exist of COVID-19 pandemic.
"We have to say that those people who want to learn from FCT team, a team guided by very highly intelligent military and service heads of the various security outfits in FCT," he stated can do so.