TOYIN ADEBAYO, ABUJA
The Ministerial Enforcement Task Team on COVID-19, of the Federal Capital Territory Administration (FCTA) on Sunday charged cemetery workers and mourners on use of Personal Protective Equipments (PPEs) and observance of social distancing during burial rite
Chairman of the Enforcement Team, Comrade Ikharo Attah said his team invaded the Gudu cemetery during its early morning patrol, when it noticed an unusual gathering there.
According to explained that though the deceased was not confirmed to have died of Coronavirus, but there was need to counsel both family members and cemetery workers to be safety conscious by observing necessary health protocols at burial sites.
According to him, the FCT administration was making efforts to prevent any action capable of undermining the fight against COVID -19.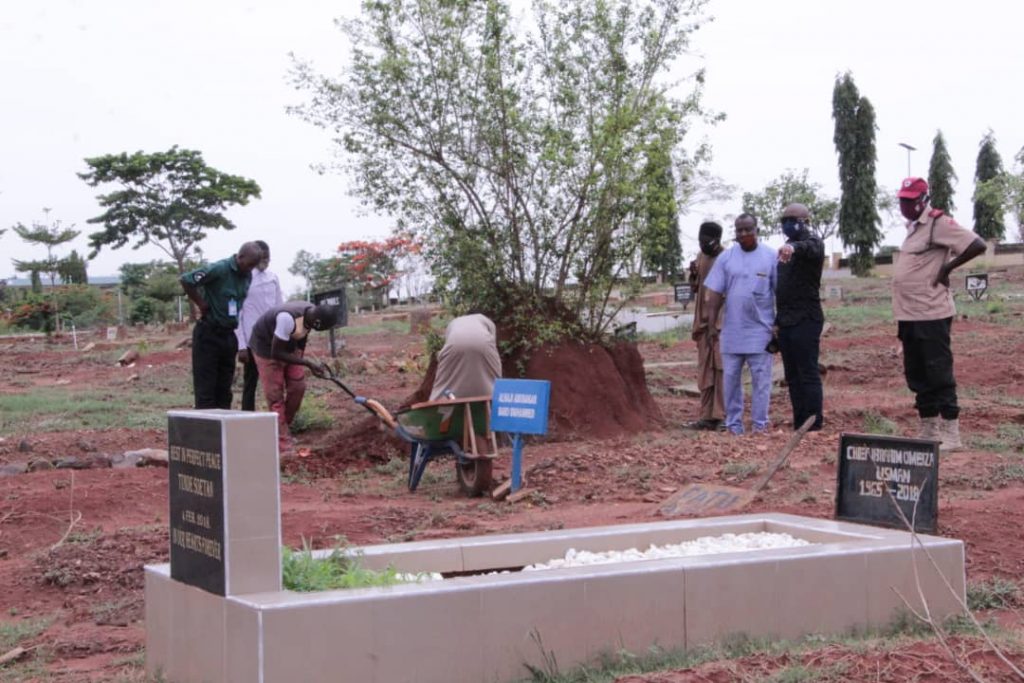 He, however, enjoined the cemetery workers to always wear their face masks , hand gloves and other Personal Protective Equipments during the period, he also cautioned mourners not to disregard social distancing during the burial particularly while offering the final prayers.
Attah also warned the cemetery workers not to abuse any extant environmental laws by improperly disposing their burial items immediately after every internment.
His words: "Though the families said their loved ones did not die of conronavirus, but by natural causes, it is fundamentally important to enlighten them on measures needed to contain the spread of coronavirus".