In a bid to enhance transportation and decongest the Lagos ports, the Federal Government has officially initiated the movement of cargo from the Lagos Port Complex in Apapa, Lagos State, to the Ibadan Dry Inland Container Port in Moniya, Ibadan, Oyo State.
This landmark development was inaugurated by the Minister of Transportation, Sen. Saidu Alkali, during his inaugural official tour of the Lagos-Ibadan rail corridor.
The Director of Press at the Ministry of Transportation, Henshaw Ogubike, announced this in a statement made available to newsmen in Abuja, emphasizing the government's commitment to streamlining port operations and reducing demurrages for shippers.
Sen. Alkali revealed that the operation would commence with the daily loading of 3 coaches of 30 wagons from the Apapa Ports to Ibadan. This initiative is part of the government's comprehensive strategy to alleviate congestion at the ports and provide efficient transportation solutions.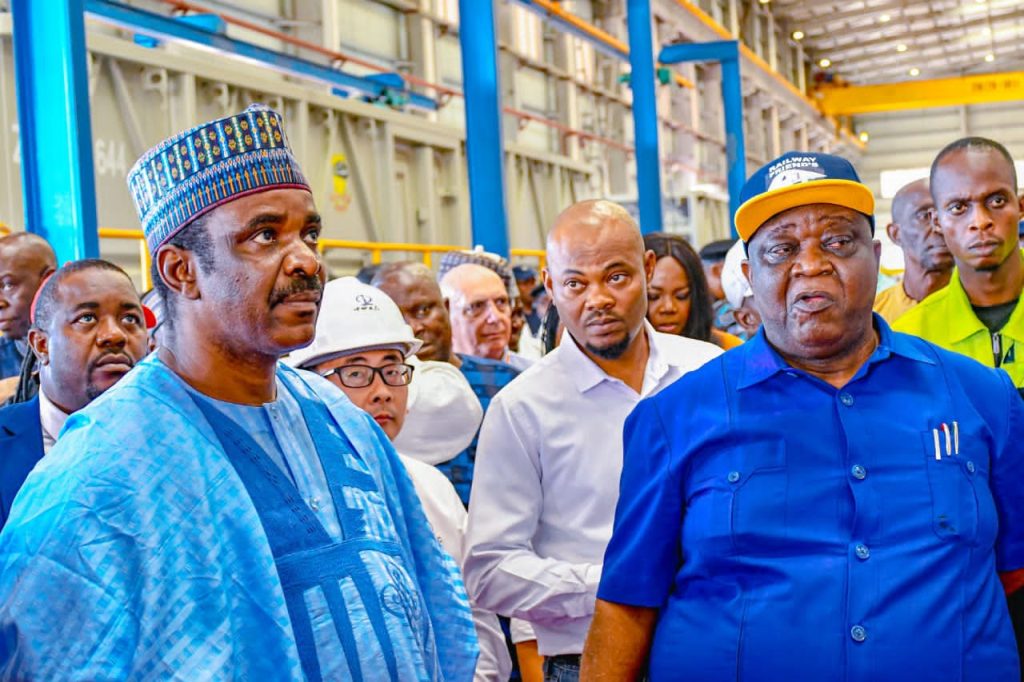 Addressing the sustainability of the railway sector in the country, the Minister pledged that existing contracts would be diligently executed, with a focus on enhancing the transport sector. He also highlighted the removal of the fuel subsidy as a means to secure and make transportation more cost-effective.
Furthermore, Sen. Alkali inspected the Kajola Wagon Assembly Plant, the first of its kind in West Africa, built by the China Civil Engineering Construction Company (CCECC) as part of its Corporate Social Responsibility. This facility is expected to create employment opportunities for more than 500 youths.
While acknowledging the NRC's past challenges with vandalism, Engr. Fidet Okhiria, the Managing Director of the Nigeria Railway Corporation, assured that the NRC has acquired about 120 narrow gauge wagons and placed additional orders through the China Civil Engineering Construction Company to support government efforts in trade and port decongestion.
The Minister's announcement aligns with the government's commitment to revitalize the nation's transportation infrastructure and promote economic growth. As the cargo haulage commences, it marks a significant step forward in addressing the challenges faced by the Lagos ports and promoting more efficient trade operations.