TOYIN ADEBAYO, ABUJA
Respite has come the way of Pegi residents in Kuje Area Council of Abuja as Living Faith Church construct a bridge worth millions of naira to open up the area.
Commissioning the link bridge and access road project over the weekend, the resident pastor, Living Faith Church, Pegi, Pastor Nimyel Nanfa said the initiative was to assist the people enjoy better infrastructure and curb crime.
He said if there was no good road network, robbery, kidnapping and other criminal activities would continue in the area.
Nanfa explained that Pegi community where the Church is located connect, Army Navy Estate and Abuja @30 housing estate, and need projects that could attract better activities that would develop the area.
The pastor hinted; "The church feel that constructing the link bridge will help to open up the place for good activities, members of the church contributed money and fund the project.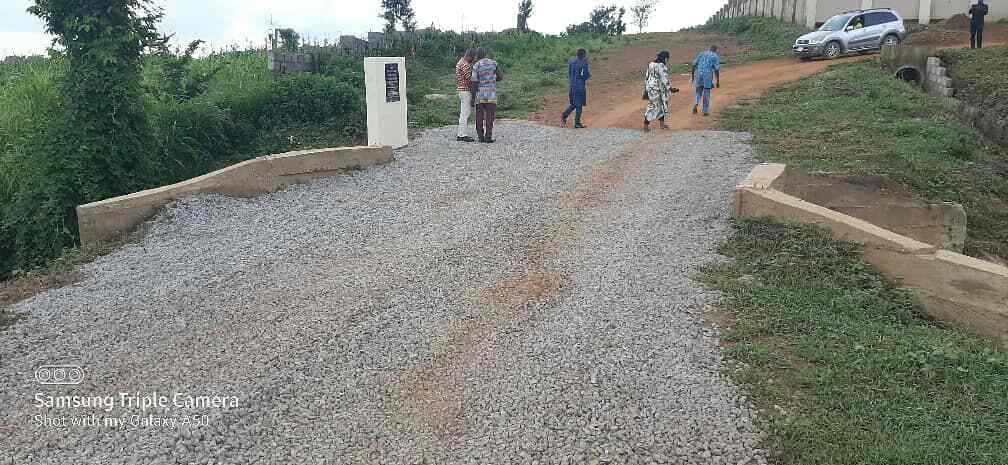 "This shows that if political office holders and the government support the community will have more projects that will have direct impact on the people" he said.
Nanfa, however, urged Kuje Area Council Chairman and the Federal Captial Territory Administration (FCTA) to provide infrastructure to the people.
According to him ; "We are appealing for more infrastructure such as good access road, electricity, potable water, medical center and improve security"
He said the Church was committed to Cooperate Social Responsibility (CSR) and would continue to do its best in funding human oriented projects especially in areas that they are needed.
Earlier in an interview with newsmen, the Chairman, Pegi Community Development Association, Mr. Taiwo Aderibigbe called on other religious and cooperate organizations to emulate the laudable project and uplift the area.
He also explained that for the past 14 years the place has been having perennial issue with flood which has been overtaken by the link bridge to other axis of the zone.
Aderibigbe said that, "We know that men of the underworld take advantage of bad road to abduct people and others, in the last 8 years this place was a safe haven for bandits. But this link road bridge would ease motorists, economic and business activities within the area" .