Prof. Muhammad Ali Pate, who was been appointed Coordinating Minister of Health and Social Welfare, has committed to see that laws that will improve the standard of care for Nigerians and their quality of life are successfully put into effect.
Pate gave this hint at the reception ceremony held at the Ministry's Headquarters on 21st August, 2023 in Abuja.
According to him, "I will work with my brother, the Minister of State and everybody to actualize the vision and mandate of President Bola Tinubu" saying, the selection of Ministers for the Health Ministry by the President indicates that "he considers the people as the bases and foundational element of his administration".
"My tenure will enhance the welfare, health and well-being of the people since they are inter-connected right from gestation to early childhood to adulthood and to the elderly all across life circle".
He , however, assured that the duties and obligations of the Health Ministry in the area of stabilizing, reducing pain, whether physical pain or financial protection would be addressed so that people will actually begin to feel the impact of the administration on their lives.
The Minister said he is ready to work with the Minister of State, Staff of the Ministry, other Agencies and stakeholders to shape a direction for the Nigerian Health Sector and move it forward.
Pate hinted that his intention to work with health actors, parastatals, hospitals, states and private sectors in improving the standard of healthcare, in order to stall oversea medical tourism.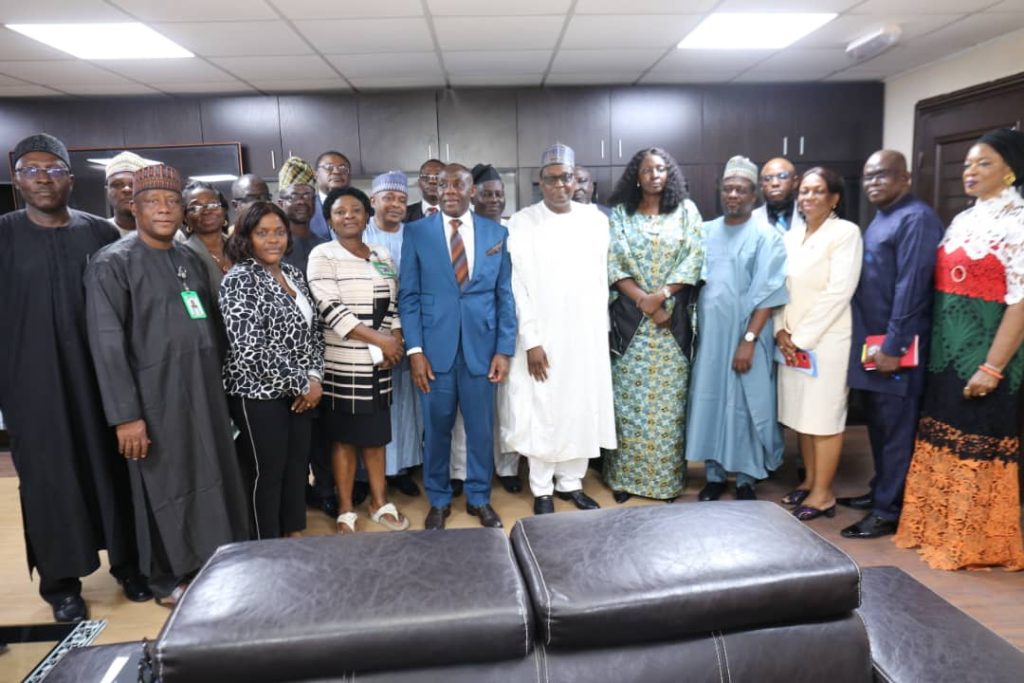 Also, the Minister of State, Dr. Tunji Alausa commended the management and staff of the Ministry for the warm reception while asserting that health care covers not only hospitals but physical health, social security, national security and others.
He stated that people deserve basic comprehensive internationally acceptable healthcare services, promising that they are determined to achieve this feat to improve lives.
He opined that the President has been very deliberative in the way he has chosen his cabinet members, reiterating the Presidents statement that "he is the driver, the Ministers are driving with him and the entire 250 million Nigerians are in the car, we cannot afford to fail".
Earlier, the Permanent Secretary of the Ministry, Daju Kachollom mni assured the Ministers that the Staff of the Ministry are determined to give their unalloyed support to ensure they succeed.
While highlighting the mandate, mission and vision obligations of the Ministry, she promised that "we will provide expertise in the administrative standard that will move the health sector forward".